The Scottish Lineage

Here you will find a family tree and other documents regarding the Scottish-descended Forrets. The "Forret Family from 1600" is a family tree containing 149 individuals, courtesy of David Forret. He has also provided the "History of Logie Parish." It details Forret possession of the parish land, including reference to Thomas Forret, Vicar of Dollar. A fine Scottish lineage is also found in the Forret Family History located within the Web site of Irene Humphrey of Canada. Her site is linked below. If you have further information regarding the Forrets of Scotland (and their descending lineage), whether in genealogy or essay form, please let us know.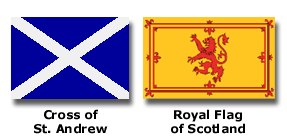 David Forret also holds historical information on approximately 3,000 Forrets. He has graciously offered to help with any inquiries, and he welcomes any additions and/or corrections to the family tree published here. He may be contacted via e-mail at davidforret@callnetuk.com.